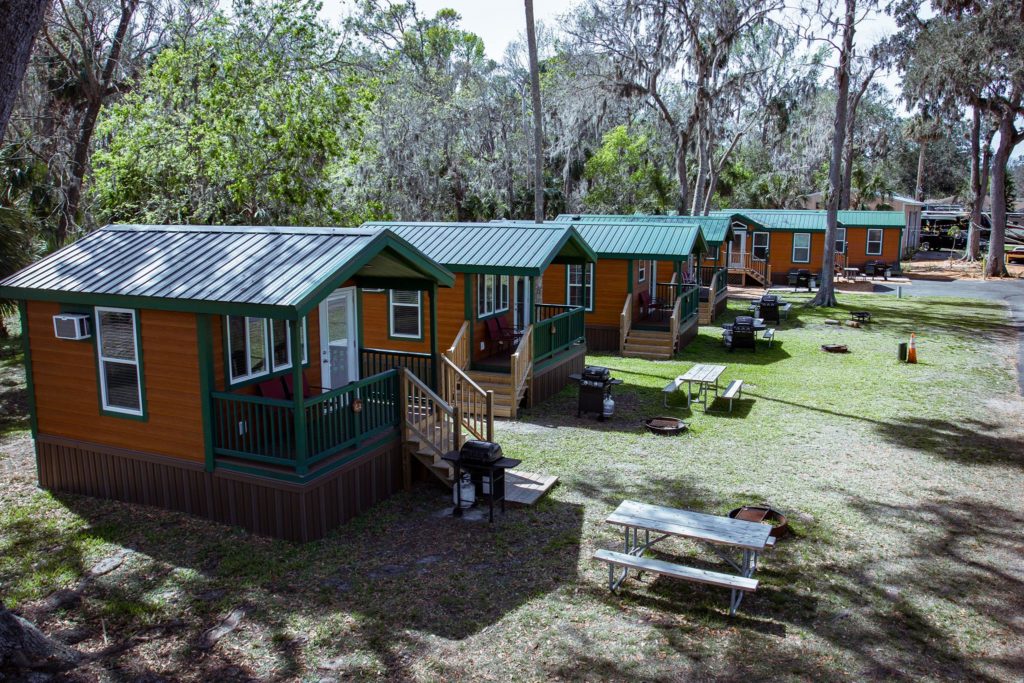 Your ultimate hub for experiencing what Daytona Beach has to offer.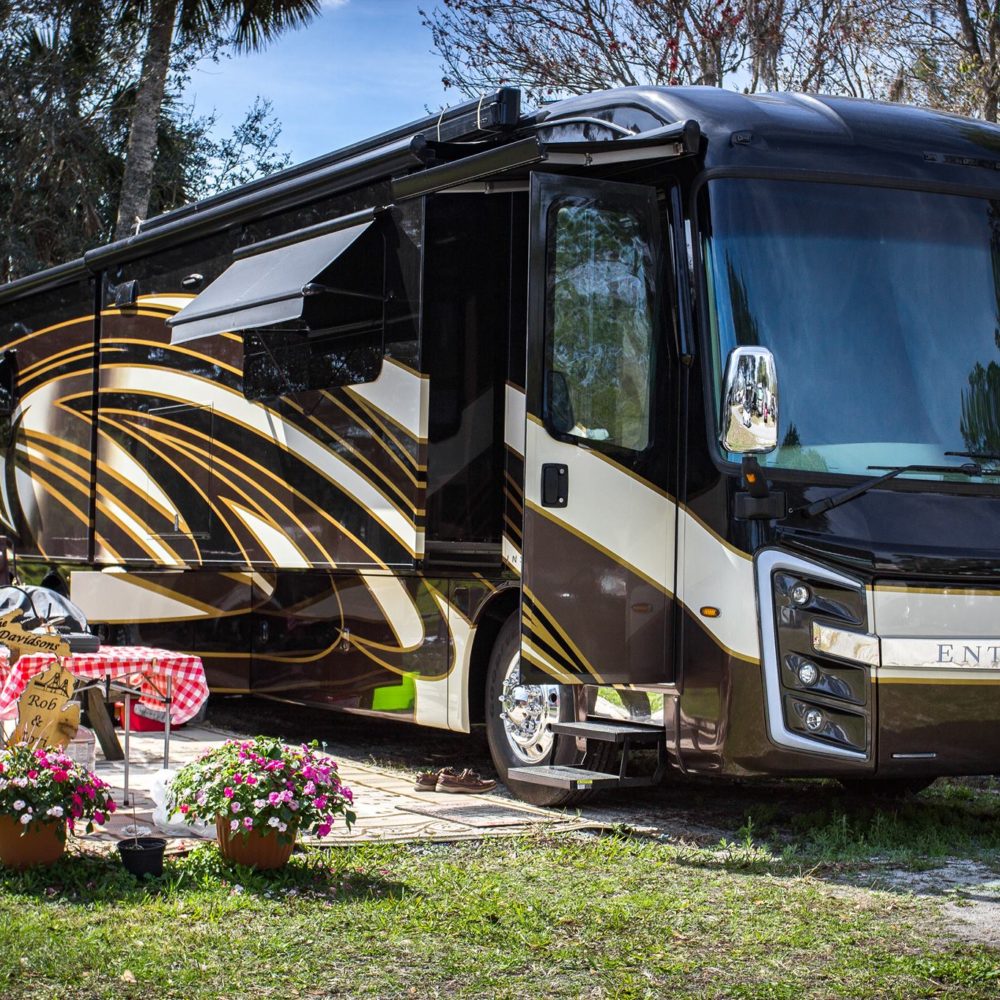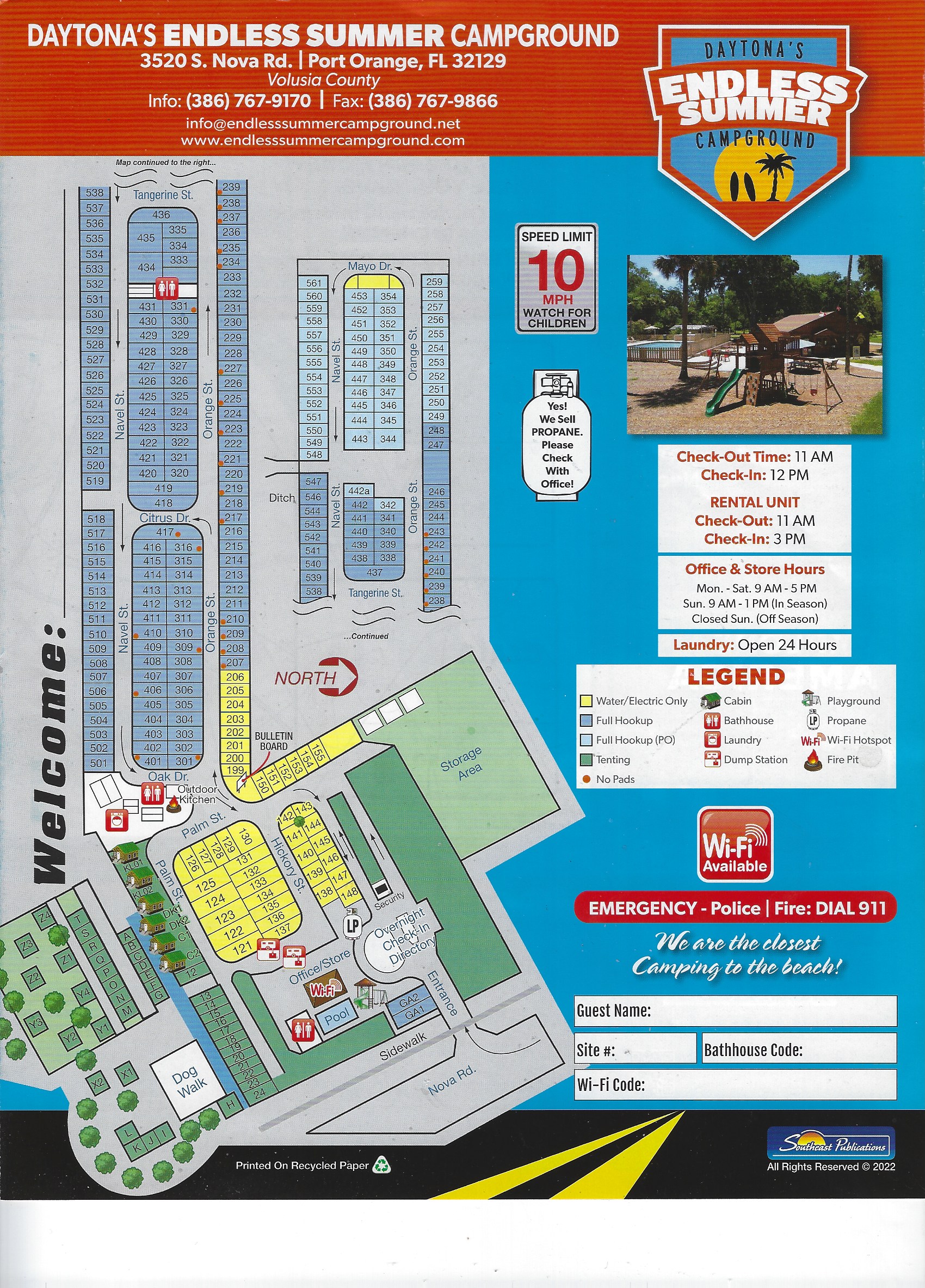 Pitch up with your friends and family and enjoy a serene weekend of enjoyment and adventure at Endless Summer Campground! This beautiful campground is right in the middle of everything you want to do in Florida. Just 10 minutes from Daytona Speedway and Daytona Beach, Endless Summer can serve as your central hub for exploring what Daytona has to offer. 
30/50 AMP Electric
Each site is equipped with 50/30 AMP electric service..
Wifi & Cable
Each site comes with cable TV hookups as well as wireless internet.
Pavilion
Unwind in our spacious recreation hall with games, food and drinks, and nightly activities!
Pool & Playground
An outdoor playground and swimming pool are also available for your enjoyment. (Pool is open year-round)
75′ Max Length sites.
We can accommodate your needs with our 75′ pull-through sites. Some sites are restricted and not all sites have concrete pads.
Firewood & Propane*
Firewood and propane available for guests to purchase.
Guidelines for Happy Camping
Our friendly staff would like to extend to each of you a cordial welcome! It is our goal to insure that your stay is filled with delightful memories. We are very proud of our park and sincerely appreciate your attention and cooperation
Campsite Rental: Check-out time is 11:00 AM. If you plan to extend your stay, please come to the office and make arrangements as soon as possible. No refunds will be made on paid campsites. Please leave your campsite neat and clean when departing. Please park in your designated site only. No more than 6 people plus 1 vehicle per site.
Swimming Pool: Winter Hours: 8:00AM to 6:00 PM. Summer Hours: 8:00AM to 8:00PM. No Lifeguard on duty.
Children Under 14: Must be accompanied by an adult at all times in all recreational areas.
Laundry Facilities: Change and detergent are available at the store.
Campsites: Do not cut through other campsites. No clotheslines. No dumping of gray or black water on the ground. No portable containers allowed. No appliances of any type allowed on patio. Outdoor furniture only permitted on patio. No motorized vehicles on patio.
Garbage: All trash must be bagged and placed at roadside. Our staff will pick it up for you, between the hours of 

 

8:00 AM. till 10:00 AM. Residents that have trash after that, are responsible for taking it to the dumpster.
Quiet Hours: Quiet time is observed from 10:00 PM – 7:00 AM. Strictly enforced. Voices and noise must be at a minimum during these hours.
Vehicles: The maximum speed is 10 MPH. One vehicle per site. No utility trailers on site.
Visitors: Campers are responsible for their guests. All visitors must be registered at the office. No visitors allowed after 11:00 PM. Any and all individuals not included in your reservation are considered visitors and are subject to the visitor fees.
Pets:

 

Keep all pets on a 15 foot leash(max), so not to impose on your neighbor.  Clean up and dispose of pet's "poop" properly. NO OUTDOOR KENNELS. Pets are NOT to be left alone.  

If you do not clean up after your pet, you will be asked to leave. NO PETS are allowed in our cabins.
No Firearms allowed in park.
In addition, we will not tolerate: Loud noises, fighting, abusive language, drunkenness, disturbing others and speeding (speed limit is 10 MPH).
No fireworks or ground fires allowed.
No generators allowed!
No drones.
Wristbands: required to be worn by ALL campers during special events. No wristband NO entry.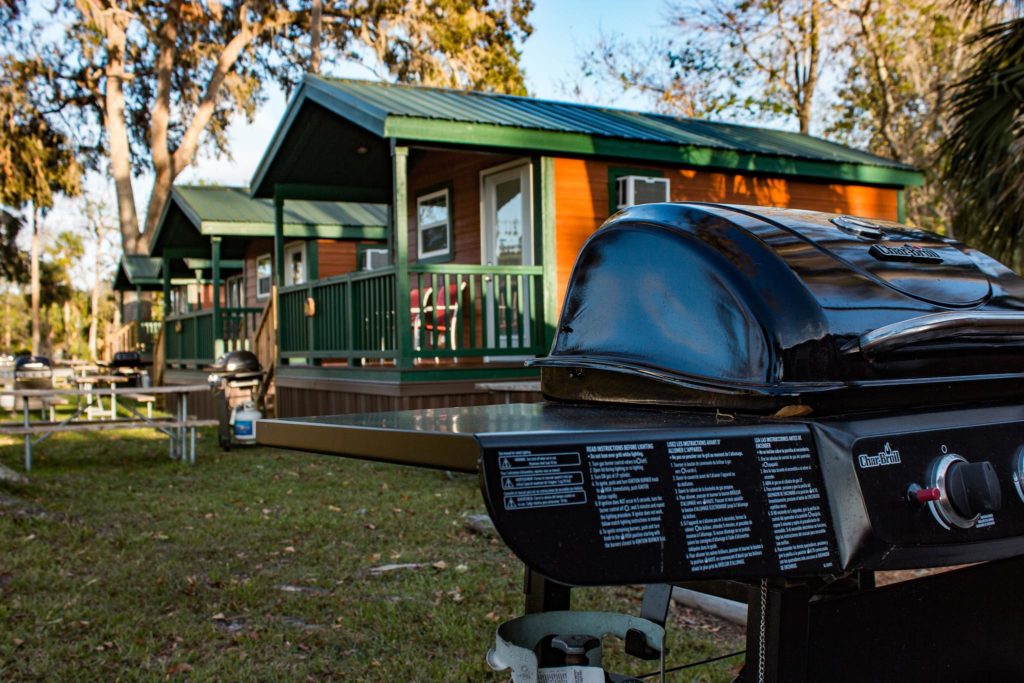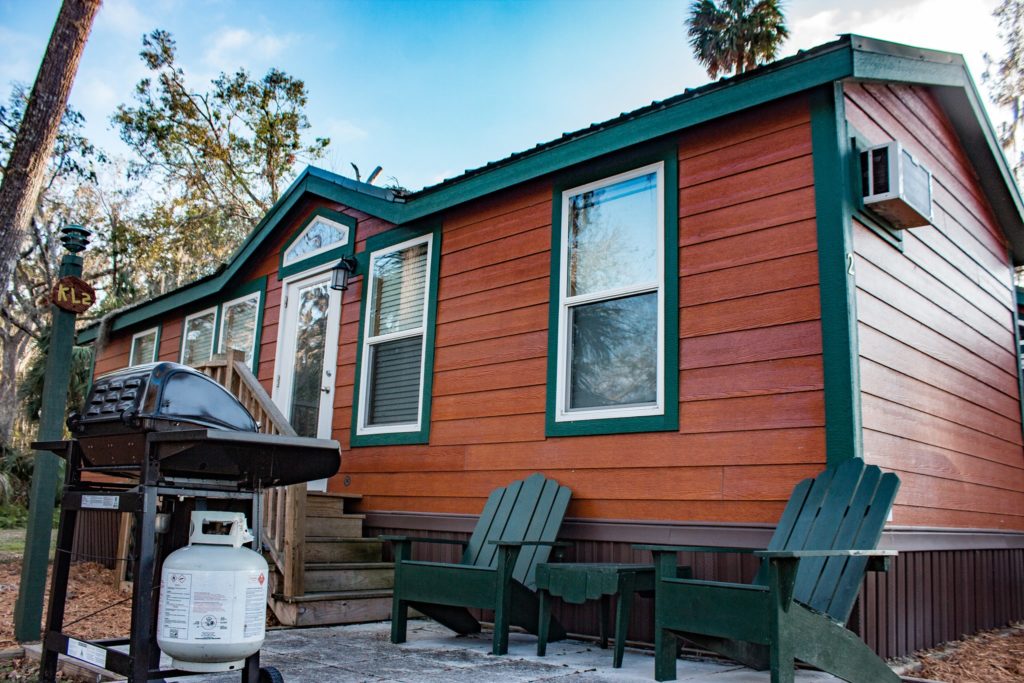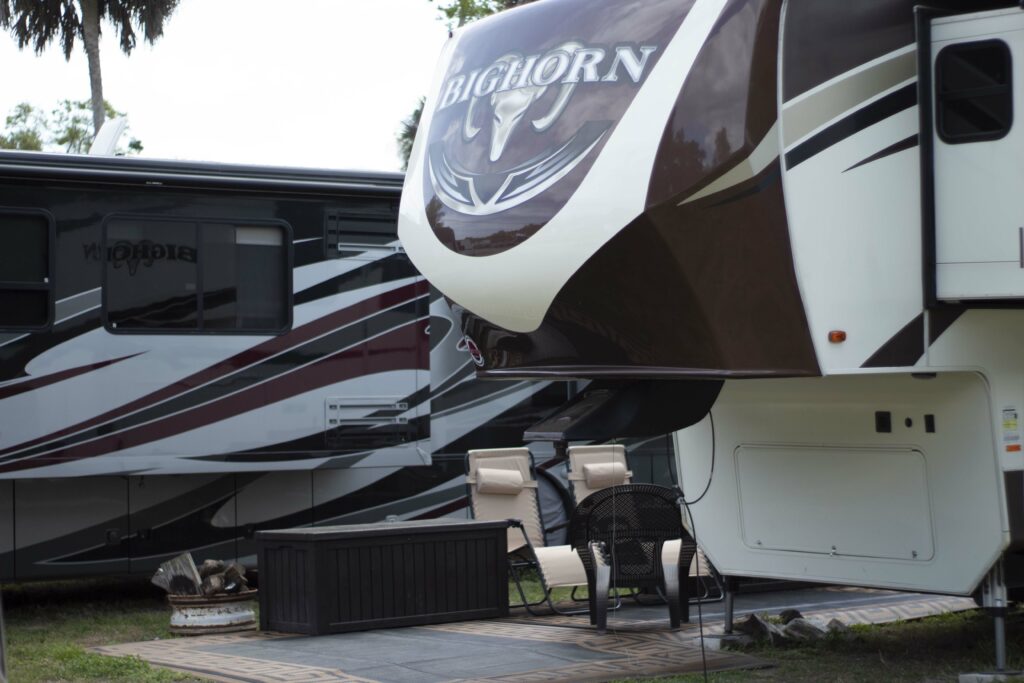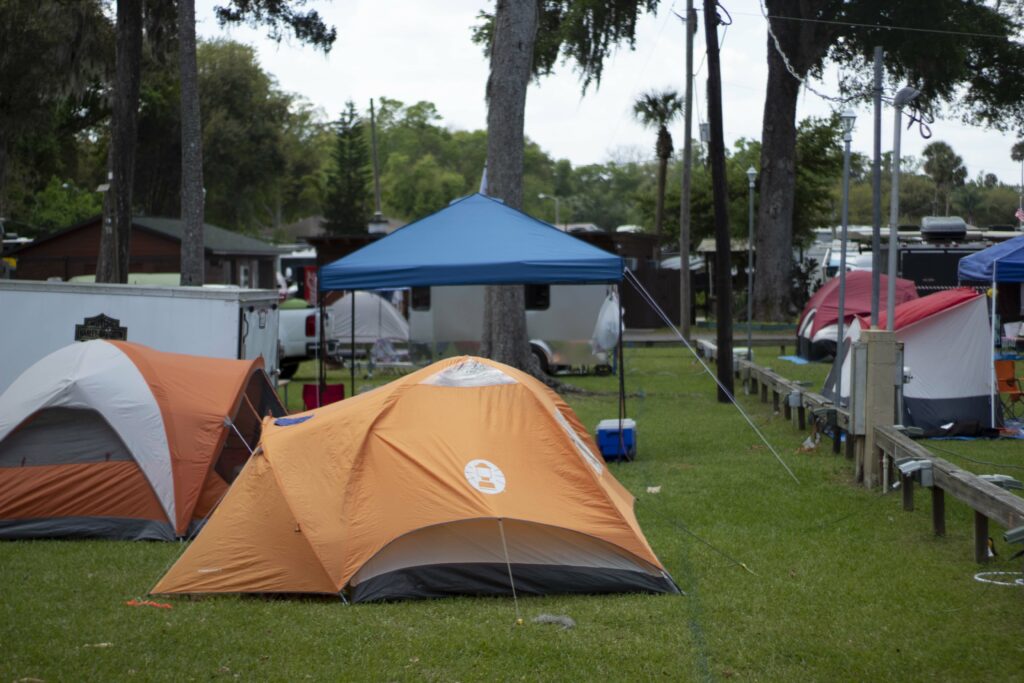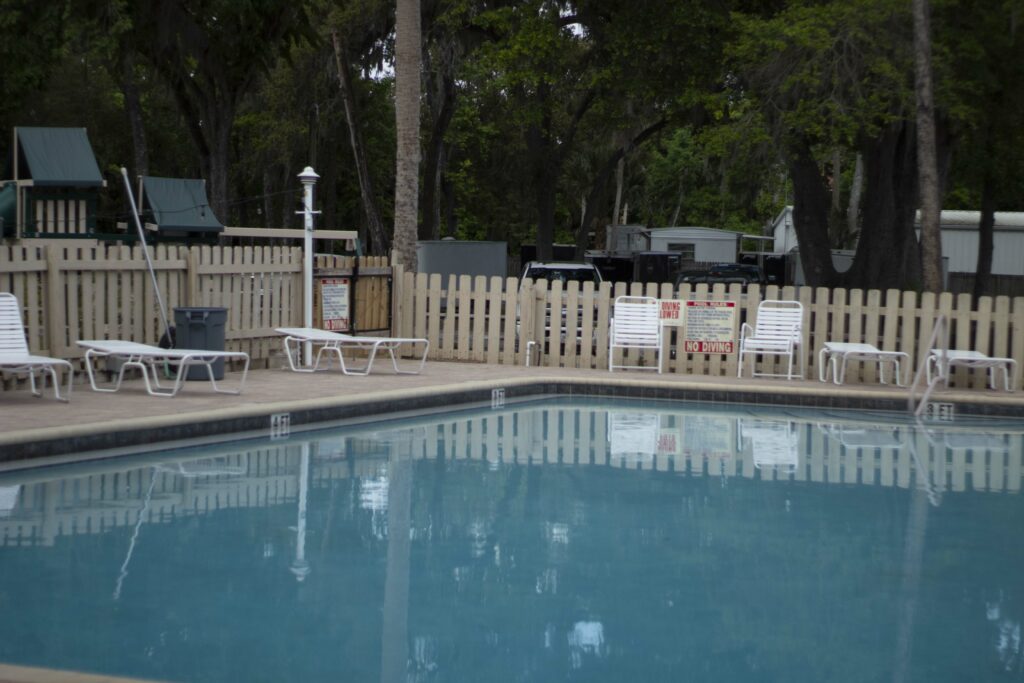 What Our Customers Are Saying
Friendly and quiet. The bathhouses are, hands down, the cleanest and most accommodating facilities we've ever encountered. So glad the hurricanes side-stepped them and damage was minimum.

Awesome place to stay. Would definitely recommend. Staff was great. Pool and showers were very clean.

Nicest camp site employees I have seen yet. They go out of their way and fix things fast (our cable hook up wasn't working when we got here) Very clean and kept up with. I'm here for my first RV trip and Daytona 500. Your can just vaguely here the cars running laps 6 miles away and gets you a little excited. Would come back for sure!

Great experience! Prices were very reasonable compared to anything else! Staff was super friendly and even gave us a welcome gift 🙂 reserving the spot was super easy. Great bathrooms and showers
Campground is super nice with all the amenities
Lots to do around the campground too
10/10 would recommend 🙂